Smart Room Features
JourneyDXP Smart Rooms is a comprehensive digital experience solution containing a wide range of features for internal teams and their prospects, customers, and partners to utilize.
Most features fall into the broad categories of personalization, content management, collaboration, automation, and analytics.
Personalization
B2B customers want a B2C-like personalized experience.  Personalization is much more than just convenient access to relevant content. It's about engaging key people through a distinctive brand experience unique to their specific wants, needs, goals, and objectives.
Smart Rooms provide personalized and engaging customer experiences by:
Industry – Smart Room Templates designed to personify and support your unique approach to specific industries.

Company – Quickly and easily tailor to each customers branding (in minutes, not days or hours).

Person – Empower the user to self-educate, engage with subject matter experts, and work collaboratively.
Content Management
Smart Rooms content management system (CMS) supports a simple, straightforward process at every stage.
Significantly enhanced Salesforce files ensuring tremendous ease of use yet the highest level of privacy and security.
Intuitive file structure unique to your company enabling corporate and client/Room level content.
Quick and easy load of any and all content required to support all phases of the customer lifecycle.
Simple version control and content expiration.
Multiple design formats delivering a compelling experience as viewed in the customer-facing digital sales room.
Analytics delivering insight into usage by Room, total content views, completion levels, and more.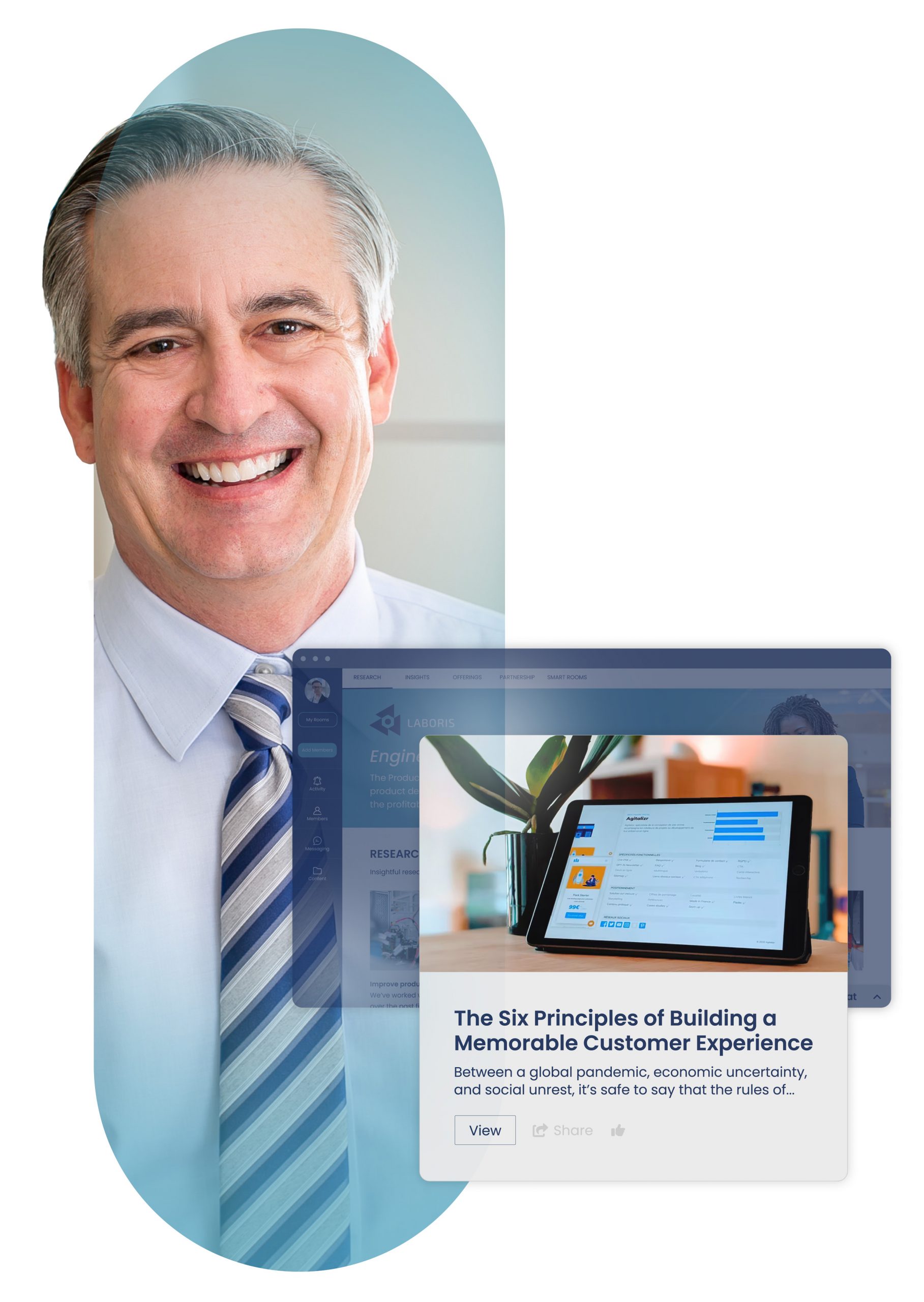 Collaboration
Smart Rooms are designed for seamless team collaboration.
The experience is similar to Slack or Microsoft Teams while supporting internal and external collaboration all in one place.
Connect with other company team members and message customers directly or in groups through the live chat and online status features.
Share content to help customers self-educate, and personalize messages to deliver helpful, timely information.
Make use of private messaging and inbox prioritization settings to stay on top of team updates and customer engagement activity.
Automation
Drive an effective cadence with automation tools that guide both account teams and customers to the next-best activity.
Create manual and automated Plays to increase external engagement and internal efficiency.
Customize plays to run at precise times and "on behalf of" the most appropriate internal team member.
Include automated plays to invite new internal team members, unlock additional content, remind internal team members of timely activity to be executed, welcome new members, and more.
Analytics
Understanding the digital body language of your customers is key to closing deals and managing accounts.
Dive deeper into Smart Rooms with customer engagement data and analytics on user behaviors.
Understand your unique customer journey from multiple angles with actionable insights on content downloads, message opens, and more.
See which users are the most active and sort information by activity type.
Analyze individual and collective buyer's journeys, determine what tactics are moving things forward, and identify formal and informal relationship networks that maximize your sales cycle ROI.